GREETINGS SHARK FANS!
As you'll read in this newsletter, our new year started in typical sharky fashion. Though we do these trips year after year, each yields a new and memorable experience. Along with life-affirming shark encounters, we are enriched by the growth of our shark family. It's always a pleasure to meet new shark divers, as well as catch up with the old pros. With Bahamas behind us, we are looking forward to our summer and fall season. This summer we're heading to Fiji and Cocos and Malpelo. In the fall we resume the great white adventures in Guadalupe Island. We hope to see you on one or more of our upcoming excursions. Don't miss out on the fun! We're sure most of you have heard about the sad and tragic accident this past February on Jim Abernethy's Bahamas shark diving trip. We are still reeling from this shocking incident and it weighs heavily on our minds. We are heartened by the tremendous compassion and solidarity most of the shark community has demonstrated, and equally disturbed, though not surprised, by the media's inaccurate reporting. Many fellow shark divers have paid their respects to the Groh family in online forums, as well as posted testimonials or editorials on behalf of Jim and his dive operation. In this newsletter, we are including an important statement from Shark Savers, a group of divers committed to protecting our oceans and sharks.
Tragedy in the Bahamas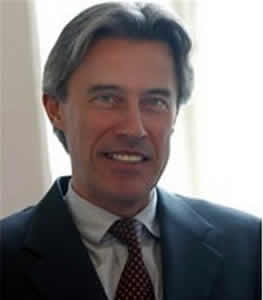 We at Shark Diving International wish to express our sincere and deepest condolences to the family of Mr. Groh and everyone else who has been affected by this tragic accident. We all feel an enormous sympathy for Markus Groh's family and friends. A Statement from Shark Savers
The recent death of Markus Groh is truly an unfortunate tragedy. We are both saddened and shocked by this, the first fatality ever caused by a shark bite during an organized shark dive. Our hearts go out to his loved ones.
We represent a cross-section of divers, conservationists, shark enthusiasts, scientists, and professional photographers and filmmakers who strongly support conscientious and responsible cageless shark diving operations including Jim Abernethy's Scuba Adventures in the Bahamas. Such operators have allowed tens of thousands of divers to safely go beyond the constraints of cages and experience compelling shark interactions. Many of us have spent time in the water with these predators and know firsthand that the risk of injury, let alone death, while diving with sharks is incredibly low. The fact that we are discussing the first fatality in commercially organized shark diving after decades of such a practice is a testament to that. In comparison, more common leisure activities such as biking, swimming and boating result in significant numbers of injuries and fatalities each year. The relatively low risk posed by diving with sharks is far outweighed by the reward: enabling people to develop a healthy respect and passion for a majestic yet misunderstood animal that is critical to the health of our planet. The Bahamas represents one of a handful of remaining places in the world where people can still go to experience the magnificence of the large, charismatic sharks including tigers, bulls, and hammerheads. That means that the Bahamas is a beneficiary of an eco-tourism niche that is valued by an unusually passionate and committed customer- shark divers. This is a credit to the Bahamian government's commendable stance on protecting sharks at a time when a growing number of shark species are approaching extinction, with over 100 million sharks killed each year. Through Jim Abernethy, many of us have developed a strong respect and affection for the sharks of the Bahamas. For many members of the professional underwater photography and filmmaking community, as well as thousands of recreational divers, Jim Abernethy has served as an ambassador for the appreciation and protection of the sharks of the Bahamas. Most of these divers would never have experienced the sharks of the Bahamas if it were not for Jim. The powerful and beautiful photographs and films produced from these expeditions would never have been viewed by countless others. These images would not have served as motivation to others to visit the Bahamas. We urge The Bahamas Diving Association to preserve current shark diving policies and resist overreaction to this horrible, but isolated, tragedy. You have a unique opportunity to stand in support of responsible shark diving operations and mitigate the negative repercussions of this event. To do otherwise would only reinforce the public's stereotypes towards sharks and create additional barriers to save endangered shark species that are vital to our ecosystem. It would negatively impact the very operators, such as Jim Abernethy, who have developed and championed responsible diving practices. And it would drive the divers away who will then seek other locations that both protect sharks and enable people to experience them. The Bahamas Diving Association is in a powerful position to take a strong stance in uniting the world around a more enlightened view of sharks. In doing so, the Bahamas can set a powerful example and serve as a leader in protecting our oceans.
Shark Diving in Paradise
Fiji 2008

Ready to escape the cold and enjoy a nice tropical adventure? Join us for Shark Diving in Paradise 2008. This tropical shark adventure has it all: BIG sharks, friendly people, luxurious resort, and some of the best scuba diving in the world! You can see as many as 8 different shark species on just one dive! Not only is this a fantastic shark diving experience, it is also a huge cultural experience. Non-diving activities include nightly entertainment such as fire walking and kava ceremonies, warrior dances and native music performances.
The Beqa Lagoon resort is located close to Fijian villages; we can arrange visits with local guides. Beqa Lagoon Resort private villas (called bures) are large and luxurious. Tucked in the coconut trees, just a few meters back from the beach, each bure is elegantly furnished with rattan and bamboo and decorated with colorful splashes of fabric and works of art. Every beach-front bure has its own spacious courtyard with a plunge pool and bamboo fence to ensure your privacy.
Cocos and Malpelo
Argos Expedition
Only 2 spots left!

Join us for an incredible adventure to Cocos and Malpelo islands on the newly refitted Argos. The Undersea Hunter fleet's latest addition. ..
. The R/V Argos will begin operations in early 2008. This vessel is currently undergoing complete renovation and modernization. The Argos will be the new submarine support vessel in the Undersea Hunter fleet. The Argos will not only have all new cabins, but will also have brand new galley and salon areas. The Undersea Hunter fleet is known for its classy and roomy accommodations and the Argos will be no exception. 13 NIGHTS/14 DAYS OF AMAZING SHARK DIVING ADVENTURE
May 24th to June 6th Enjoy some of the best shark diving in the world at Cocos and Malpelo. These islands are famous for the incredible shark populations. You will see large schools of hammerhead sharks. You can turn up the adrenaline with amazing night dives featuring hunting whitetip reef sharks. You may encounter whale sharks too!
The Argos will be fitted to carry the submersible DEEPSEE.
Meet the Team at Beneath the Sea

We are looking forward to seeing all of our East Coast shark fans at the up coming Beneath the Sea show at the Meadow lands in New Jersey March 28,29, 30. Booth#522

Stop by to meet the Team and check out some our latest HD footage from our trips around the world!
2007-08 Bahamas
Tiger Beach Party
Season Report
2008 was off to a fantastic start with 3 very successful Tiger Shark trips to the Bahamas on the Shear Water with Jim Abernethy and crew (JASA). Tragically, a few weeks after one of our trips, an Austrian diver was bitten by a young bull shark. He later died. This was the shark diving industry's first fatality. Clearly, this was a freak accident, but horrific nonetheless. We will continue to dive with JASA on the Shear Water as we have come to know and respect Jim Abernethy as one of the world's greatest shark divers and shark advocates.
We ask our shark fans to join us in supporting Jimmy and to help our efforts to continue shark diving activities in the Bahamas. Trip report by veteran shark diver
Heidi Coluzzi Our Bahamas trip aboard Jim Abernethy's Shear Water began with unseasonably cold and windy weather. We triumphed over 30 miles an hour winds and 20 foot swells and made it to West End, Bahamas. From below deck it felt like the seas were calm, but one look out the upstairs window and we knew we wouldn't be diving that day. We made a group decision to spend the day inland, in Freeport.
The next day we motored to a site near Tiger Beach where visibility was good enough to dive. Despite a slight silt layer we were all eager to get in the water and see big sharks. Around mid-afternoon, equipped with a pvc pipe and our camera gear, we began our fist dive. We were greeted by dozens of lemon sharks followed by the momentous arrival of Emma, a ~14 foot tiger shark. Jimmy refers to the regular tigers as "supermodels" and it's immediately evident how they earned that title. Emma is an absolute stunner. Words can't describe her beauty or grace, and one look into her big expressive eyes and your heart is gone to her forever. She was with us on most of our dives throughout the trip. Her supermodel sister, Babycakes, joined us for many dives as well.
During the day if we weren't diving, we used the time to review our photos or videos, make adjustments to our equipment settings, or just relax and count lemon sharks. If you've seen photos from the surface of Tiger Beach you've undoubtedly noticed the lemon sharks that congregate behind the boat. Lemons are essentially harmless and they make great photo subjects. The next couple of days we had great weather and better visibility. We dove Tiger Beach and another site called Shark Tooth Ridge. Each dive featured exceptional interactions with the regulars like Emma, Babycakes or Begonia, as well as with some wild tigers. It was exhilarating to be in the water with several tigers at once. We also did a night dive with lemons, but no tigers came out to play.
The last day we all felt was going to be the best. We started the day at a site called Sugar Wreck. There were many reef sharks and 2 wild tigers stayed with us the duration of the dive. After the excellent wreck dive we returned to Tiger Beach for the grand finale. Though none of us was remotely ready to go home, we were psyched for our last encounter with the supermodels. When we arrived there were 3 tigers in the water already. Throughout the trip I remembered how my friend Bob (fellow SDI diver) described his Tiger Beach adventure last year. He said it was as if it were "raining tiger sharks". Even though we'd been blessed with plenty of tiger action, I wasn't sure I fully understood what "raining tiger sharks" meant. That was about to change. As usual there were lemons galore, and then in an instant several tigers were among us. There were tigers coming at us from every direction. They were 6 to 14 feet long and thick -- definitely plus-sized models. Along with Emma and Babycakes, Tanya and Begonia arrived to give us a proper send off. The dive was phenomenal. I kept thinking over and over "This is the best day of my life." The deep respect and love I have for sharks has only intensified because I experienced this.
Besides the outstanding shark diving, the trip was accentuated by the safety-conscious, helpful-with- everything JASA crew. Sadly for us Jim was sick most of our trip and his presence was missed. I can only imagine how much he amplifies any given dive. As always, the Shark Diving International gang was off- the-hook fun. Much thanks to Lawrence (SDI) and Jim (JASA) and all my shark diving buddies for sharing a safe and amazing adventure. Can't wait to go again! I've already booked for next year!